In Information Design 1, I created this brochure that contains over 100 pieces of information about China. A timeline runs throughout the fold-out pages, which are filled with infographics. Essentially, it contains everything you could possibly need to know about China.
Copies of individual pages are included for more detailed viewing.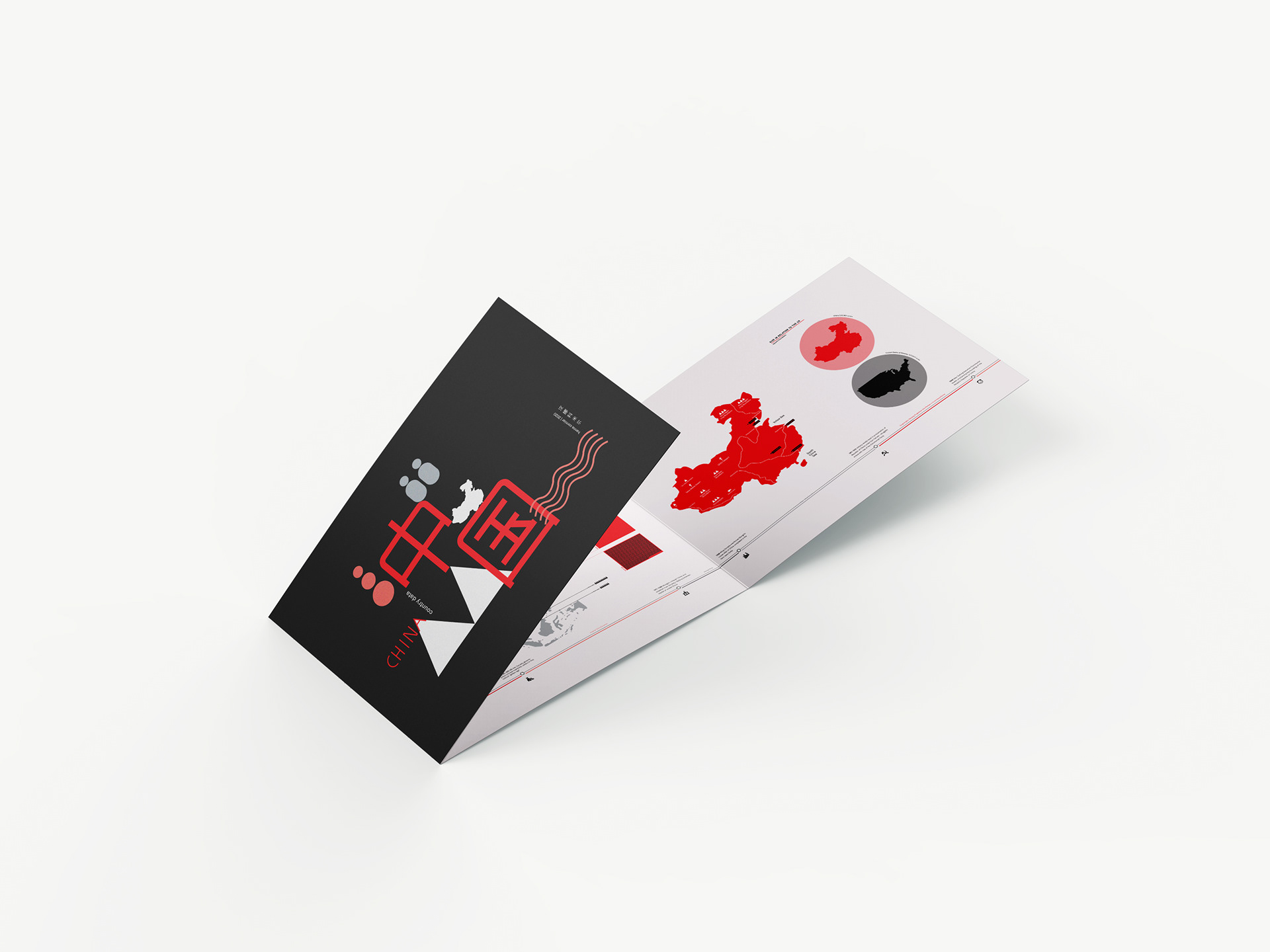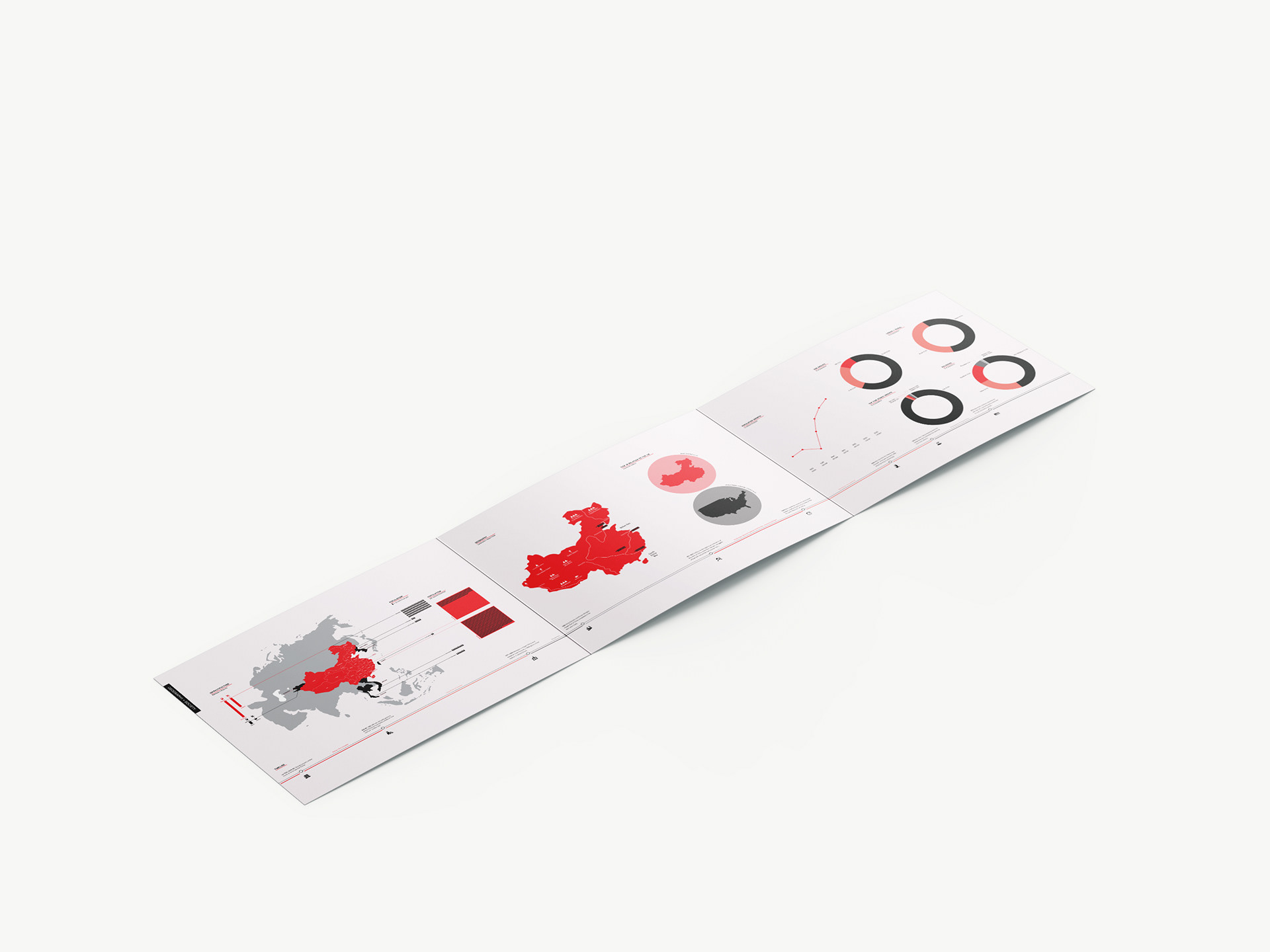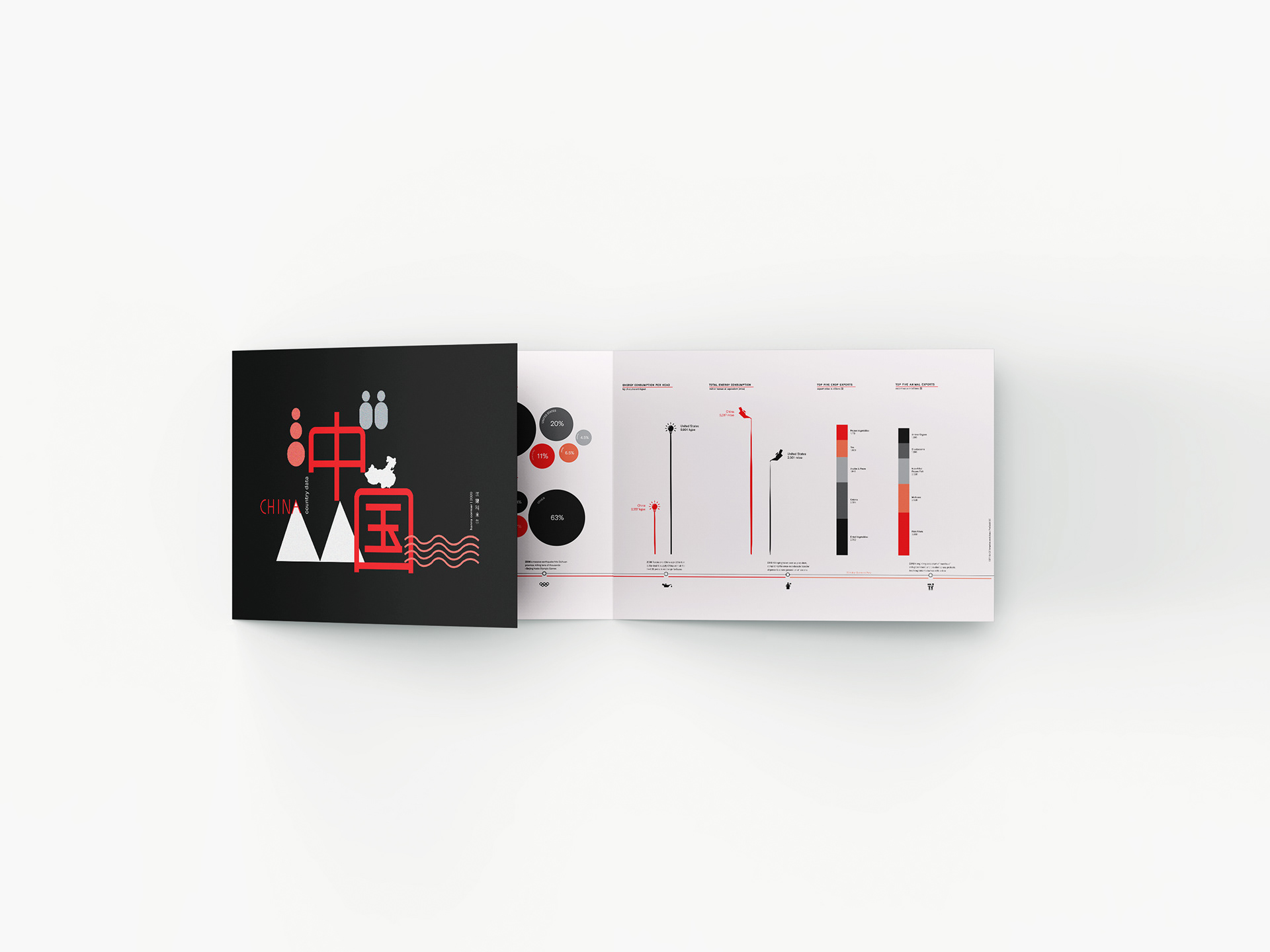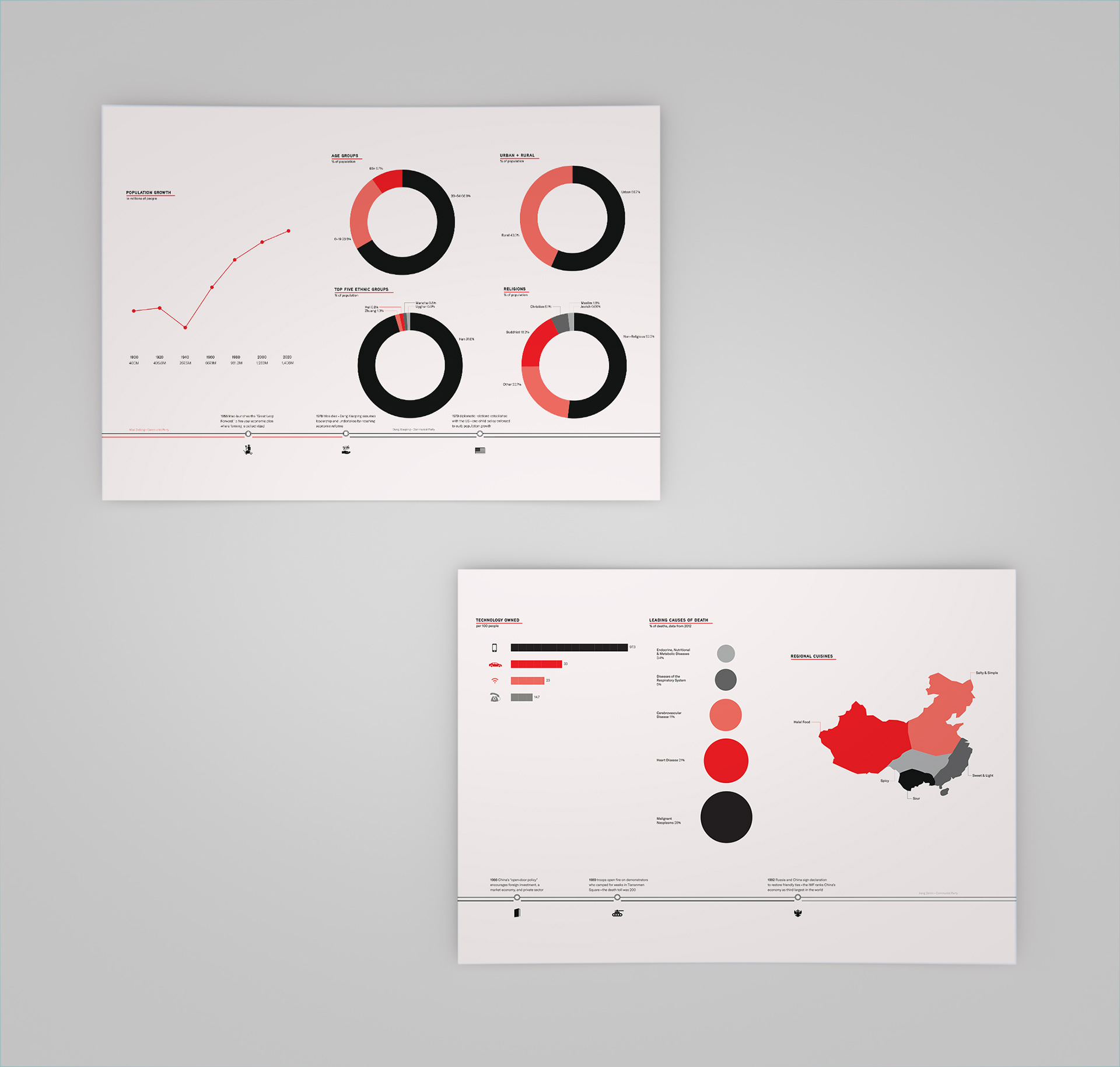 This type information poster was for Typography 2. The core of the project was to 

perfect a visual dialogue between structured and unstructured 

typographic elements within a frame–composing ideal relationships between type as image and type as information/text. 
T

he overall design of the poster should attract 
and inform the viewer and project a personal approach without interfering with content and 
readability. My poster resembles "a trip from New York to Paris," highlighting the scatterbrained travel experience while voyaging between the two cities. 
The poster defines and shows an example of 49 typographic elements and compares and contrasts a perfectly set paragraph with a paragraph full of inconsistencies. The definitions act as a unified voice that quietly informs the viewer and does not compete with the text as image. 
​​​​​​​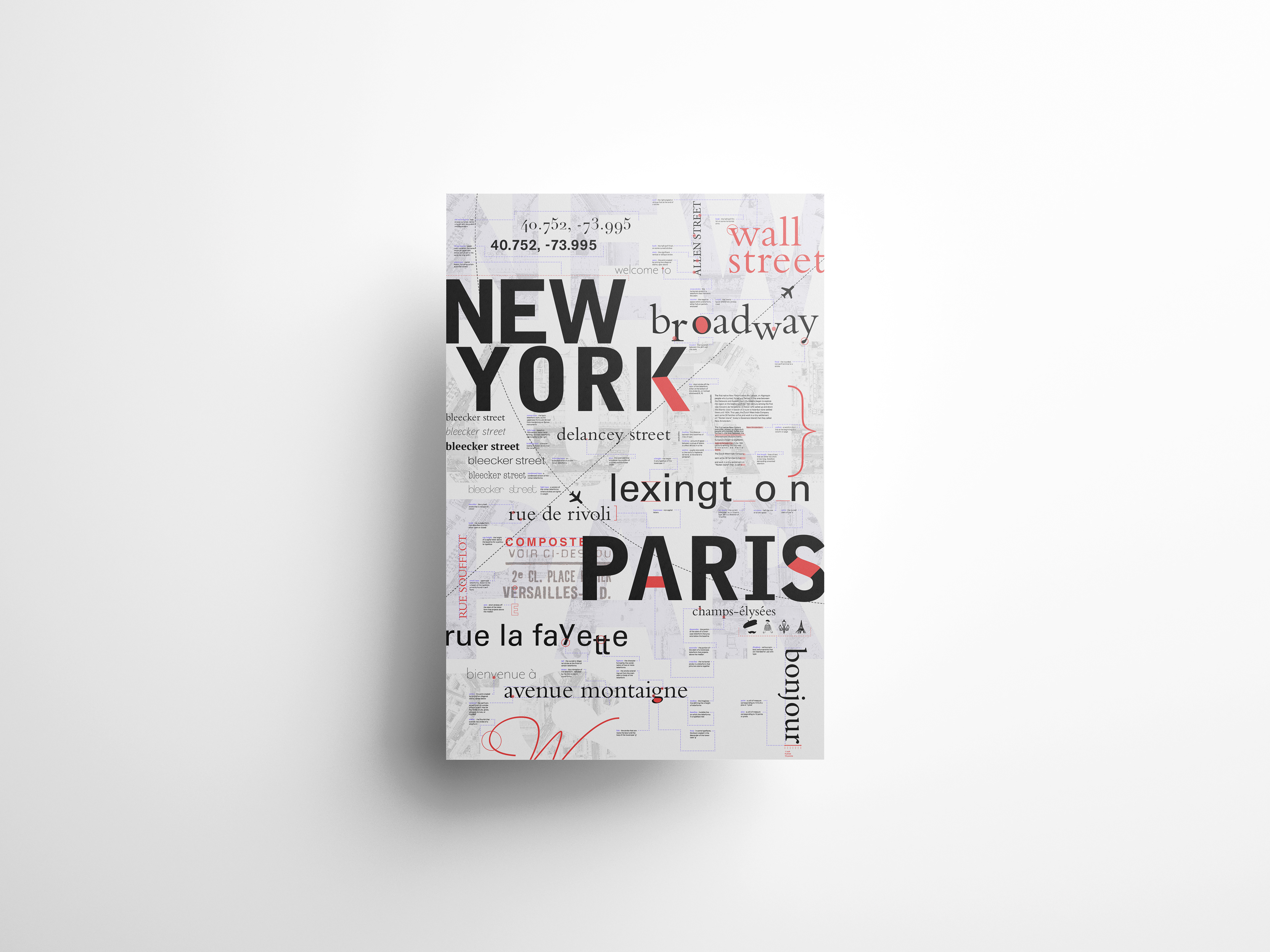 This project for Information Design shows a map of three trips. The map had to show the route of and document each.
The first trip is from my Boston living space to Ryder Hall, my second trip is from my Boston living space to my hometown, and the third shows my trip to an overseas destination (Paris). Each trip had to showcase at least ten types of information. My flight overseas had to include a visualization of how all of my time was used, starting with entry into the airport and ending with leaving the destination airport.
For details, I utilized color/texture/marks/symbols (no photos) to note the levels of information. Within each trip, I included things I was passing by, my mode of transport, street/route names, and historical data.