Zodiac Candles is a brand consisting of a line of twelve candles, with each representing a zodiac sign with a scent tailored to the common character traits associated with it. Each candle is complete with a slogan, urging the sign to light up their scent and relax, as Zodiac Candles knows what might be stressing out that sign at any given moment. The brand voice is playful, as each slogan pokes some fun at the sign's stereotypical traits. All perfume notes are hand-selected for each candle in order to match up with a particular trait, inviting the user to calm down some those which may be more stress-inducing. The brand identity consists of the candle's design and label, packaging, and website.
Each candle and label are colorful, representative of each sign's power color. The label is typographically linear as there is a lot of small information that should be easy to read. There is some variation in the line width to highlight the strongest traits and scents, as well as a personalized logotype on each with the statement: 100% soy wax candle, designed, hand-crafted, and poured in the USA.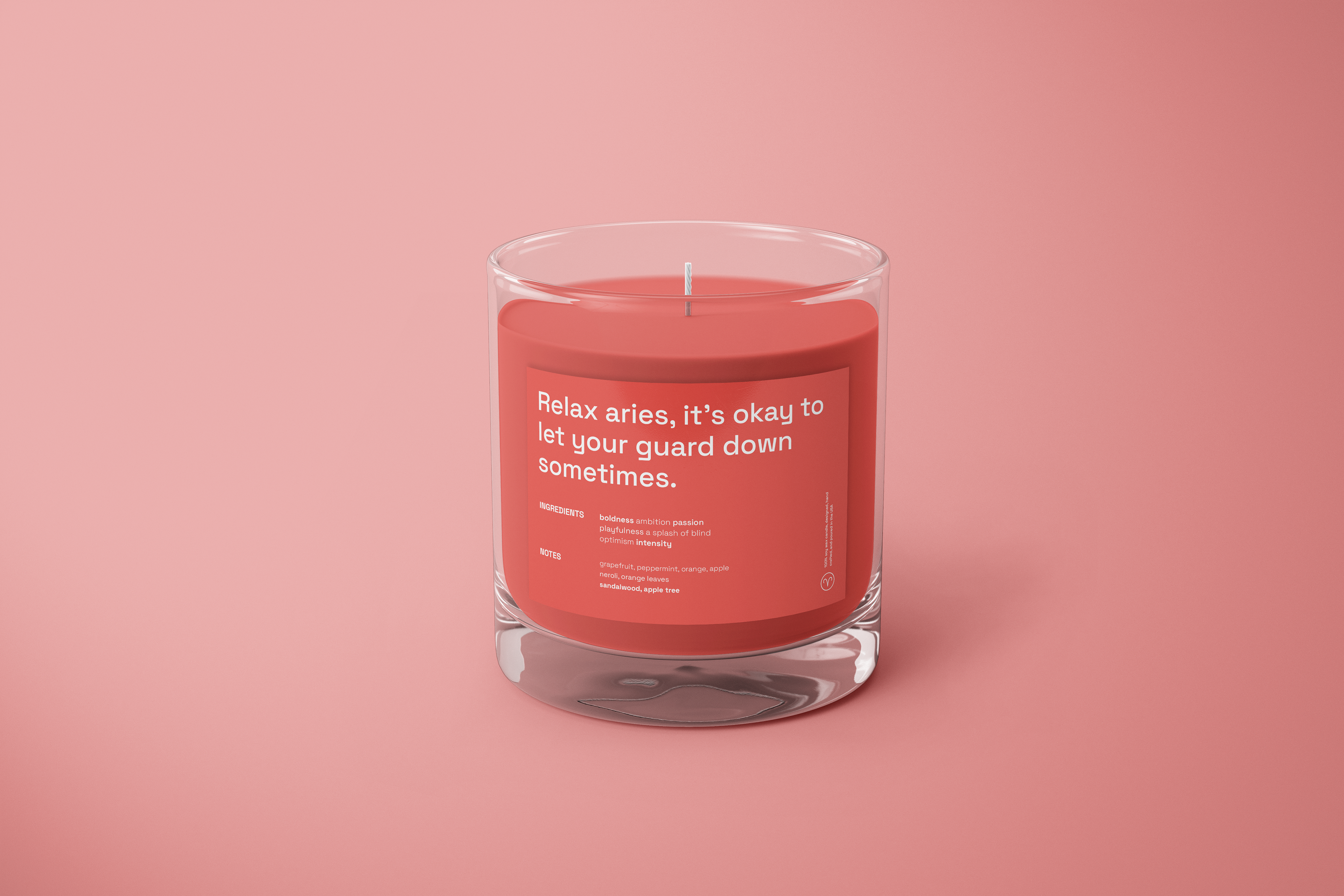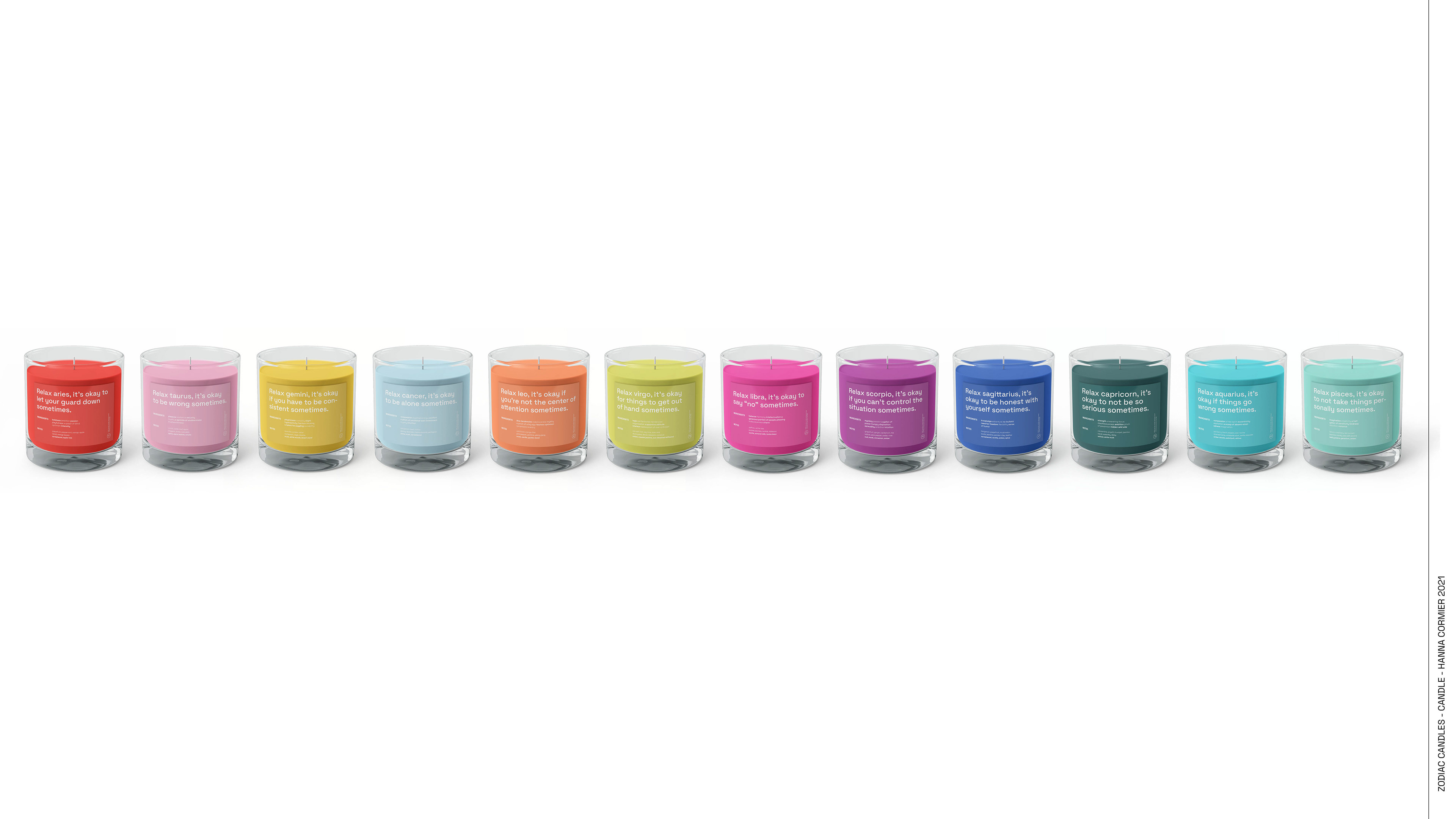 The packaging is simplistic, each with its own variation of the circular Zodiac Candles' logo. Used on its own, the logo uses a typeface that is mystical in nature, reflecting astrology's essence, set upon a circular line meant to represent the zodiac itself. With each candle, the circle holds the sign's symbol, which matches its line-weight.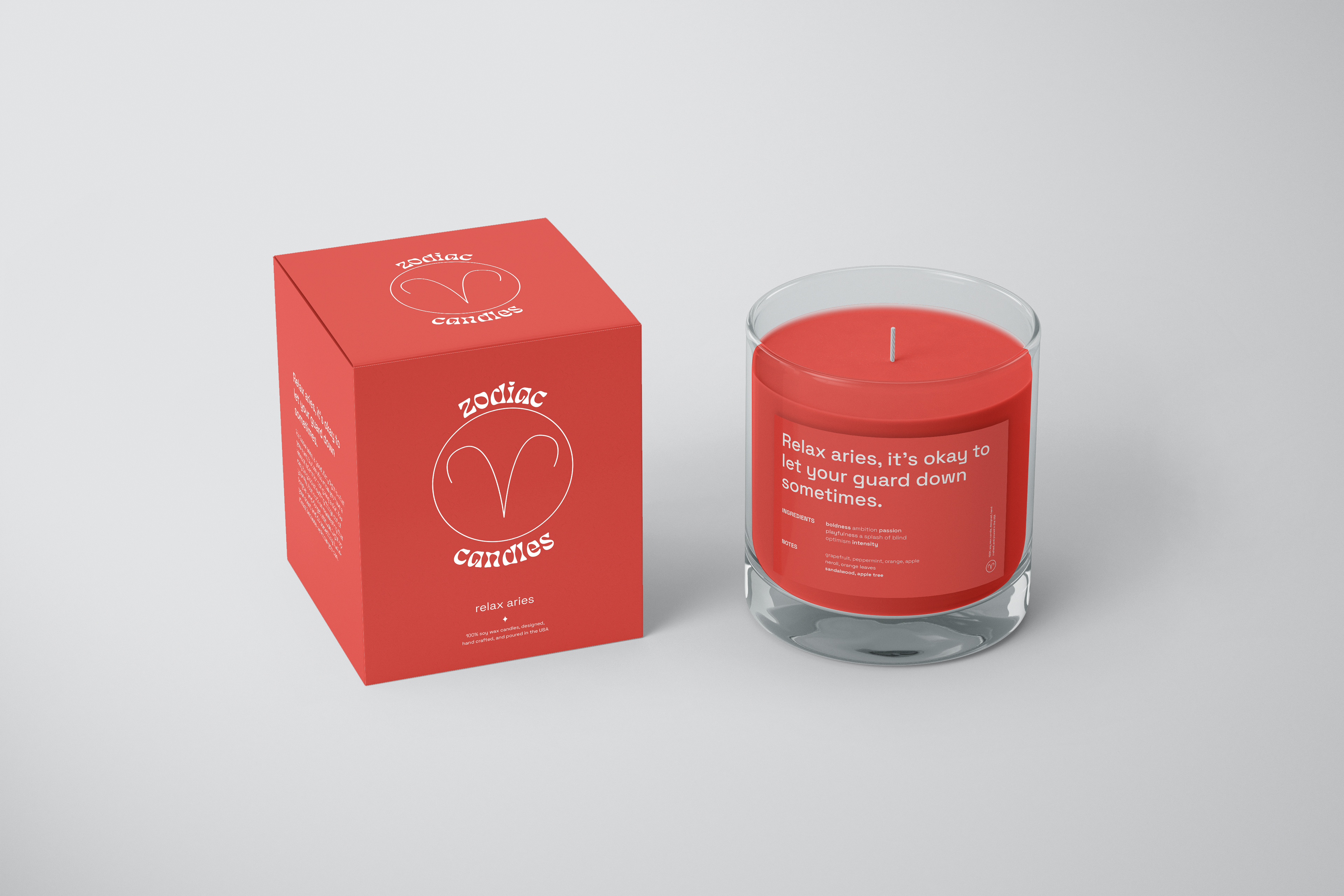 The inside of the candle's box has a symbol pattern with that particular sign's symbol highlighted, matching the playful, fun vibe of the brand's identity. To highlight the brand voice more, the left side of the box has a short description that is also found on the website for each candle.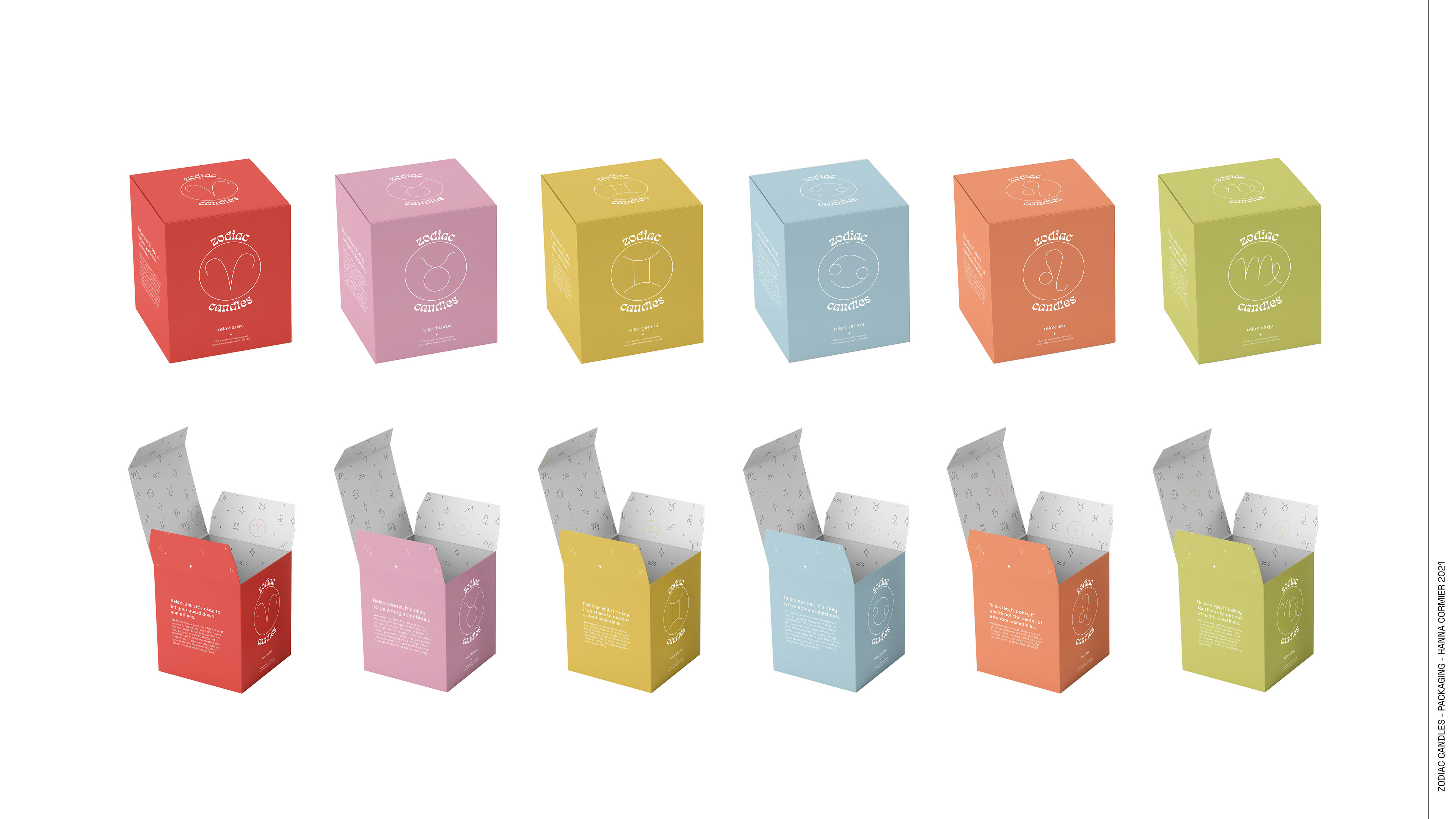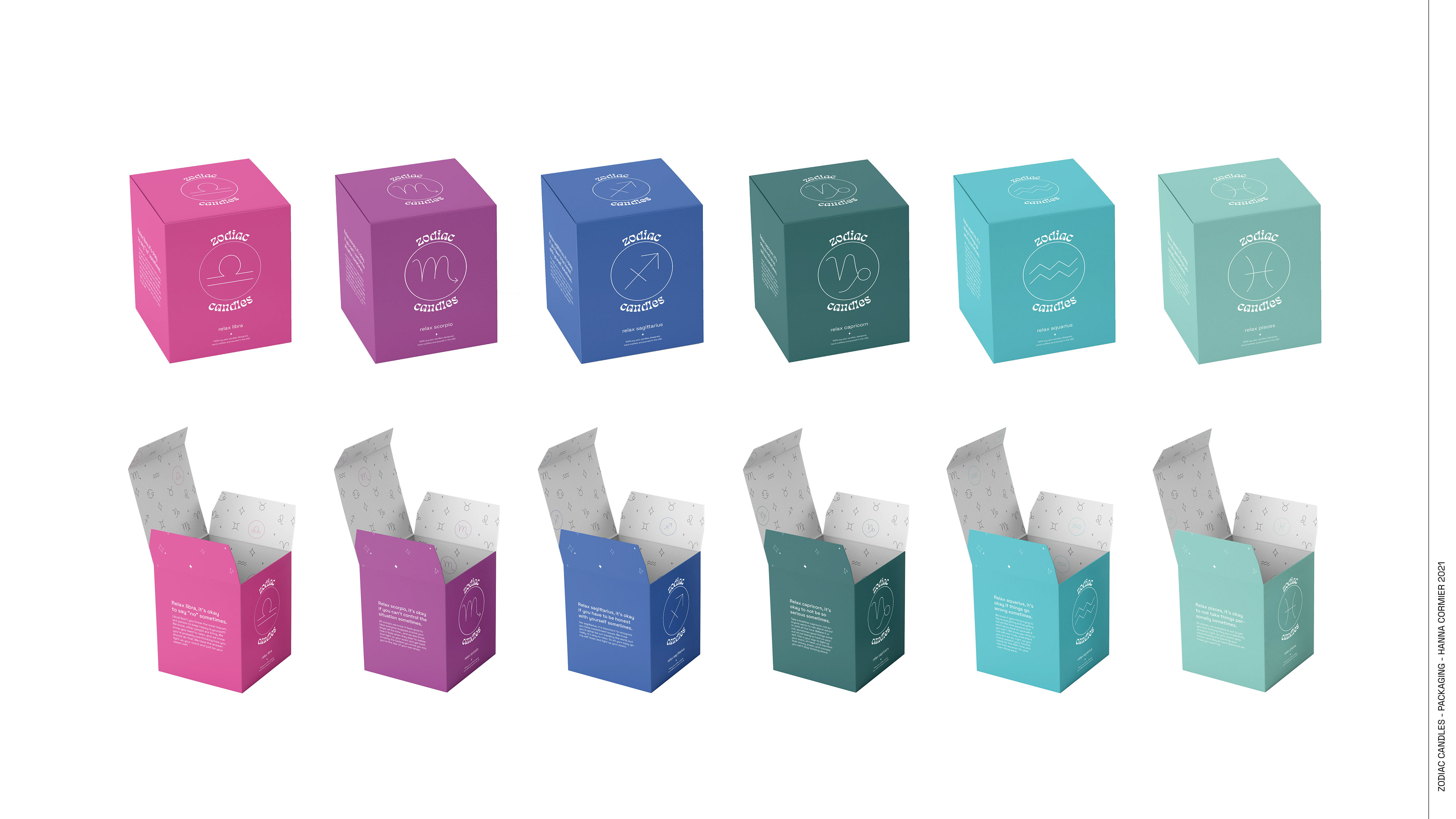 There is a scent card within the box which aligns each perfume note with its trait, much like a constellation.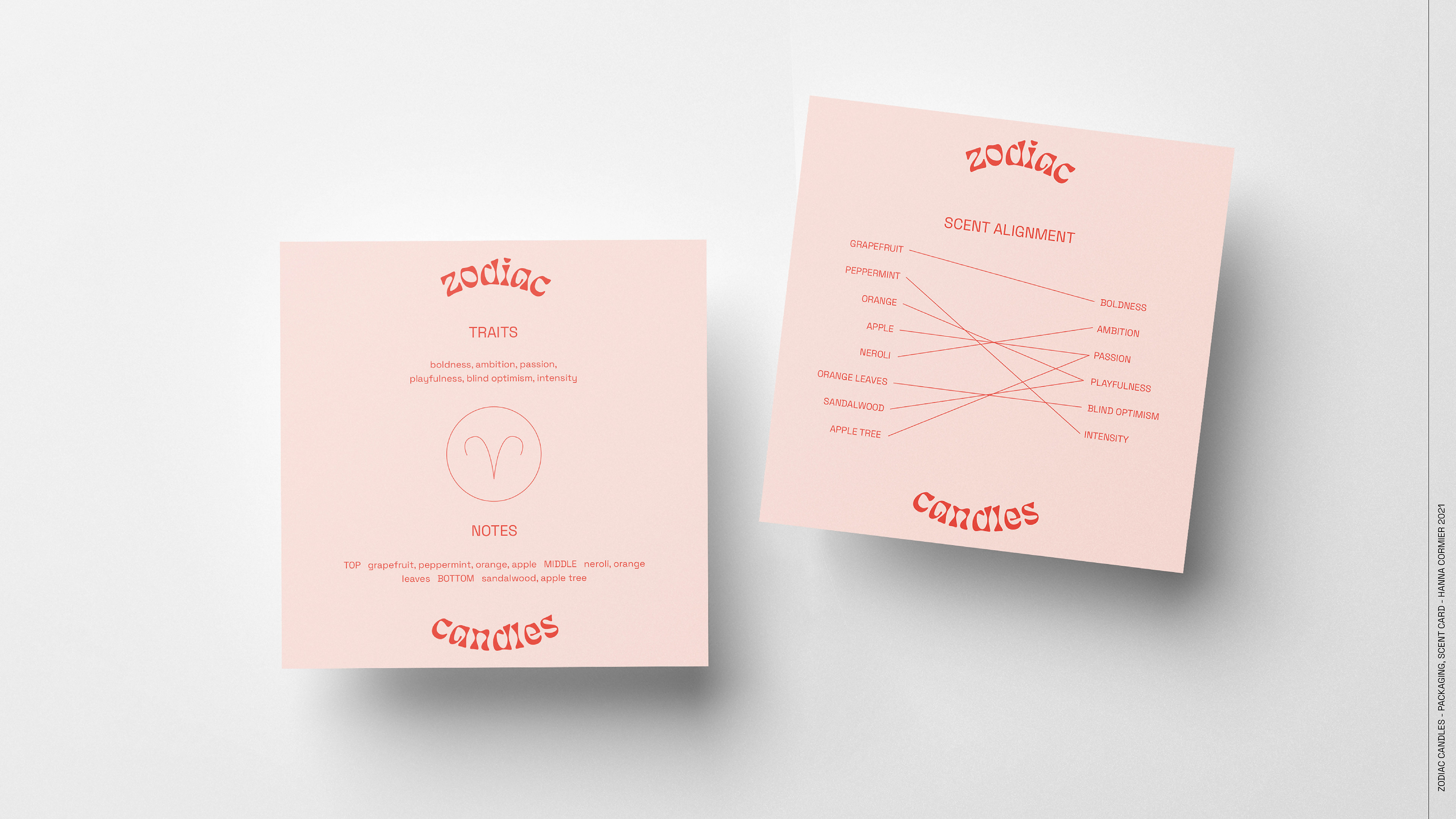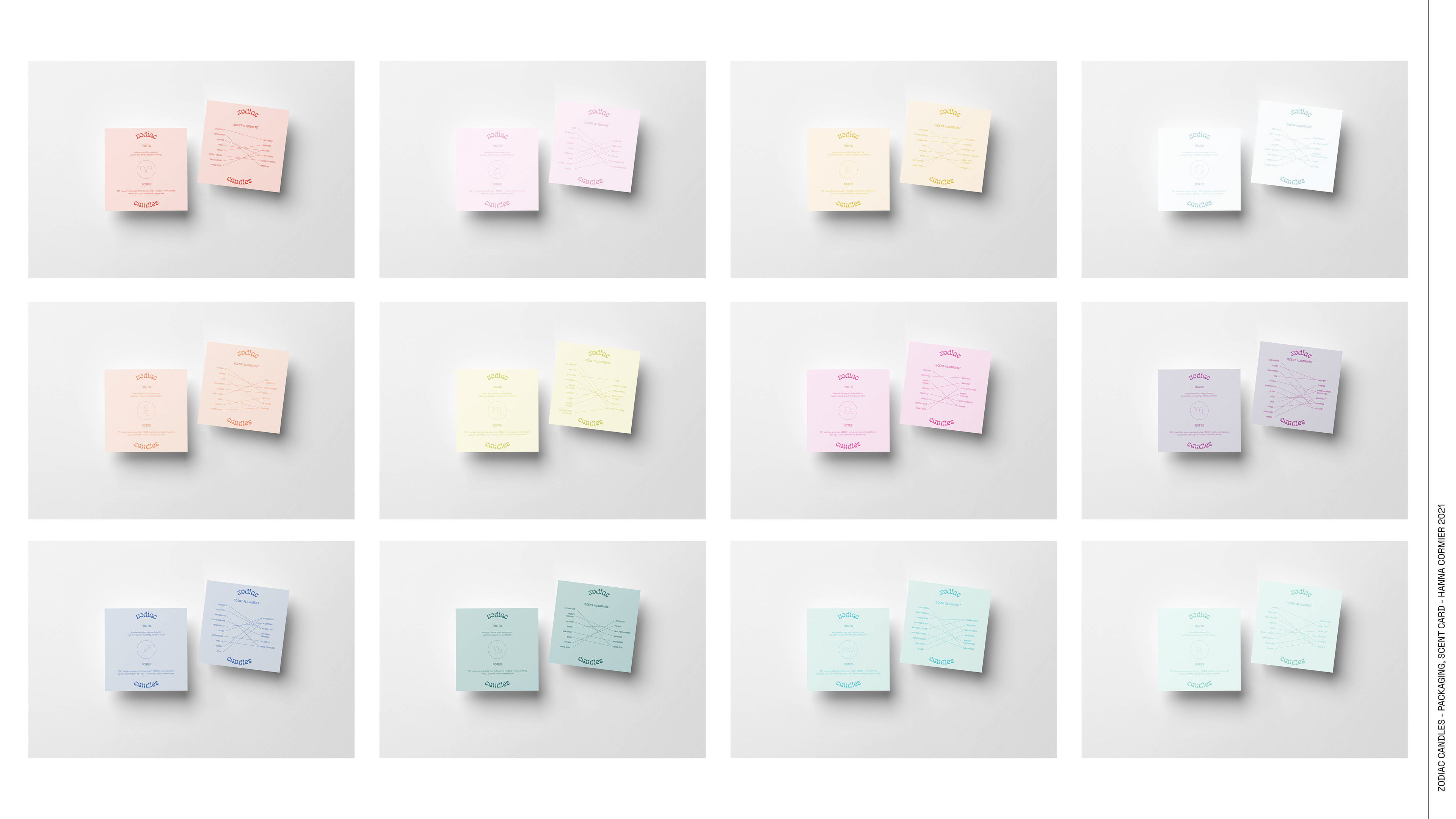 Each candle comes with a special dust cover.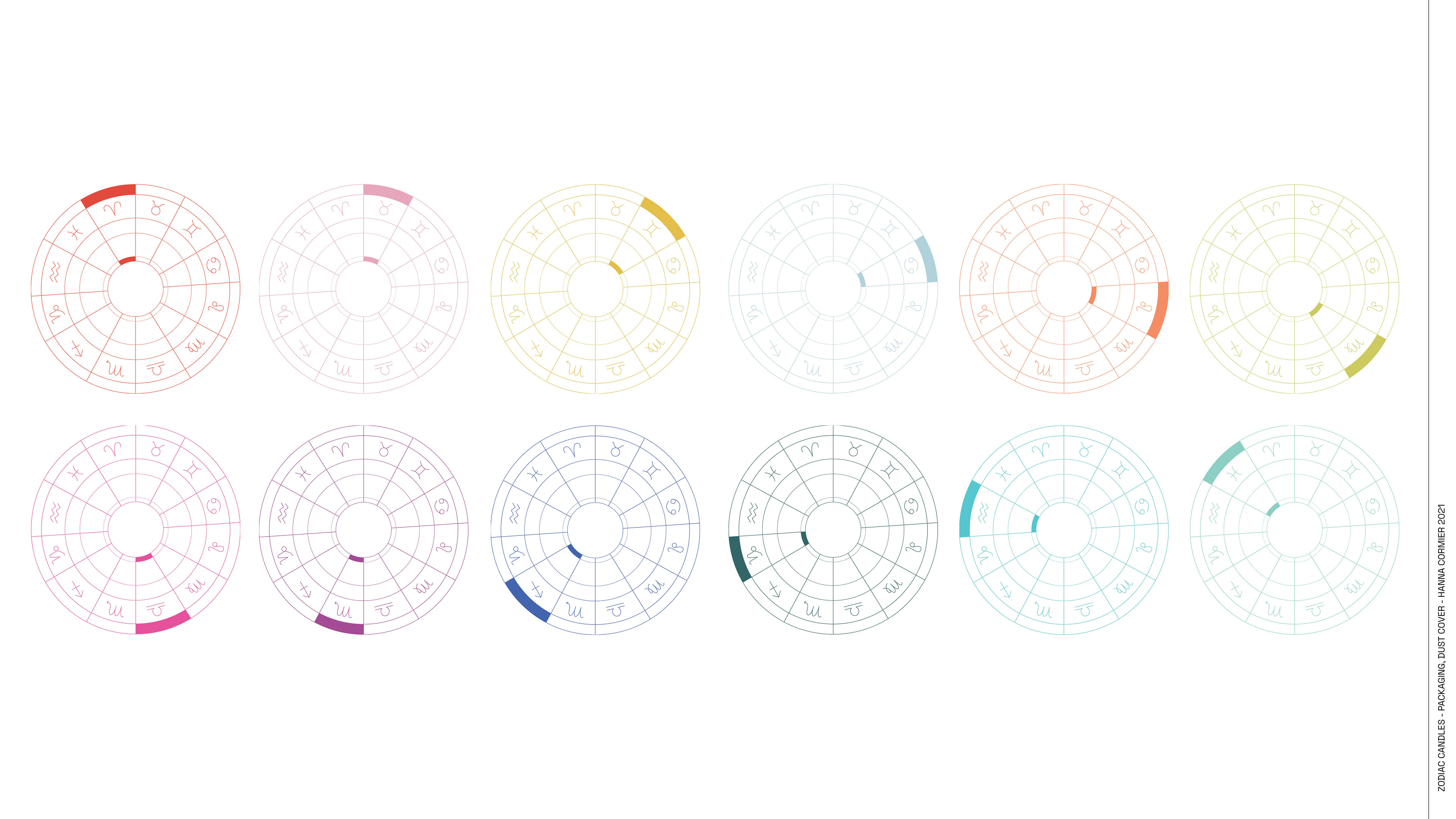 The website's design consists of home, shop and point of purchase pages. The home page begins with a graphic that switches between each sign at a steady pace, so the user can click on theirs when it comes up; it would then take them to the point of purchase page for that candle. 
As the user scrolls down the home page, the logo rotates as each candle and image pertaining to its scent is passed. The user can also click on the candle from the home page this way, bringing them to the purchase page. 
The shop page is simple, with all candles laid out in a three-by-four grid for ease of purchase. The point of purchase page includes a star rating from user reviews, price, scent notes, and short description as to why and how the customer should and can relax by lighting up their sign.